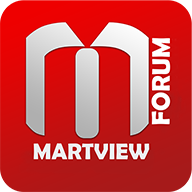 There is a situation that should be paid attention to when launching the engine of the Xiaomi Redmi Note 8 model.
In this situation, we search * # * # 64663 # * # * before launching the eng rom. 6484
In Board Id software version 2.29.0, do not install eng rom in 2.9 and higher versions.
It does not matter if it is Samsung, Micron, Hynix brand, the important thing is the id version.
Edit: I blocked Samsung version 1.29.0, there was no problem.
If it says I want proof,
try installing with Chimera or other tools without selecting the fsg files modems1 modemst2.
At least if you don't update the modem files, you can install the stock rom again and lock it. You can restore the device.
Note 8 As known, Samsung Chip Board 2.1.9-2.2.9 hangs when Samsung chip device crashes, as known, now done and fix.
We release the Eng rom, it will crash, then we release this special file, it comes alone, then the process comes, and the global community is easy to reach, the good profit password is only the paid private file, please do not share it
Has been tested in 2.1.9-2.2.9
How to install?
Do not update the modems1, modemst2 and fsg files which you need to keep in mind before doing this, if your imei numbers are gone the device will not return.